MERDEKAAAAAAA!!!!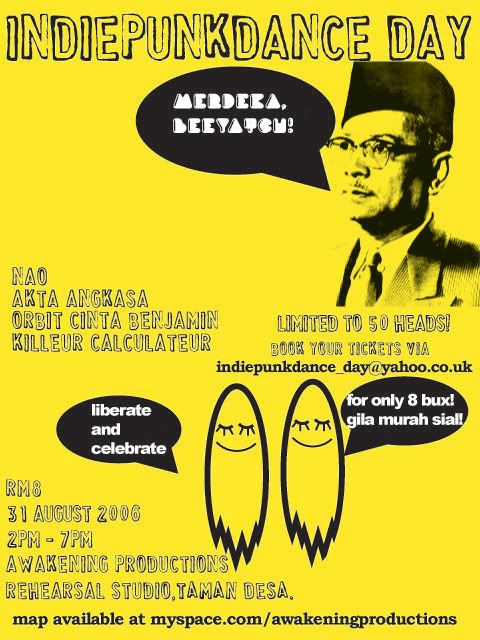 Bands:
Nao
Akta Angkasa
Killeur Calculateur
Obit Cinta Benjamin
Nope, we don;t need you to bring Jalur Gemilang to this gig. Just bring your friends, in your best cool lookin' gear, and dance dance dance out!
We'll try to follow the timeline as dead tight as we can, so do come early.
Also, bring along your zines,cd's,t-shirts (you get the point). Commerce on Merdeka Day is good. So, I heard.
So yeah, book your tickets via indiepunkdance_day@yahoo.co.uk.
Owh, here's how you get there...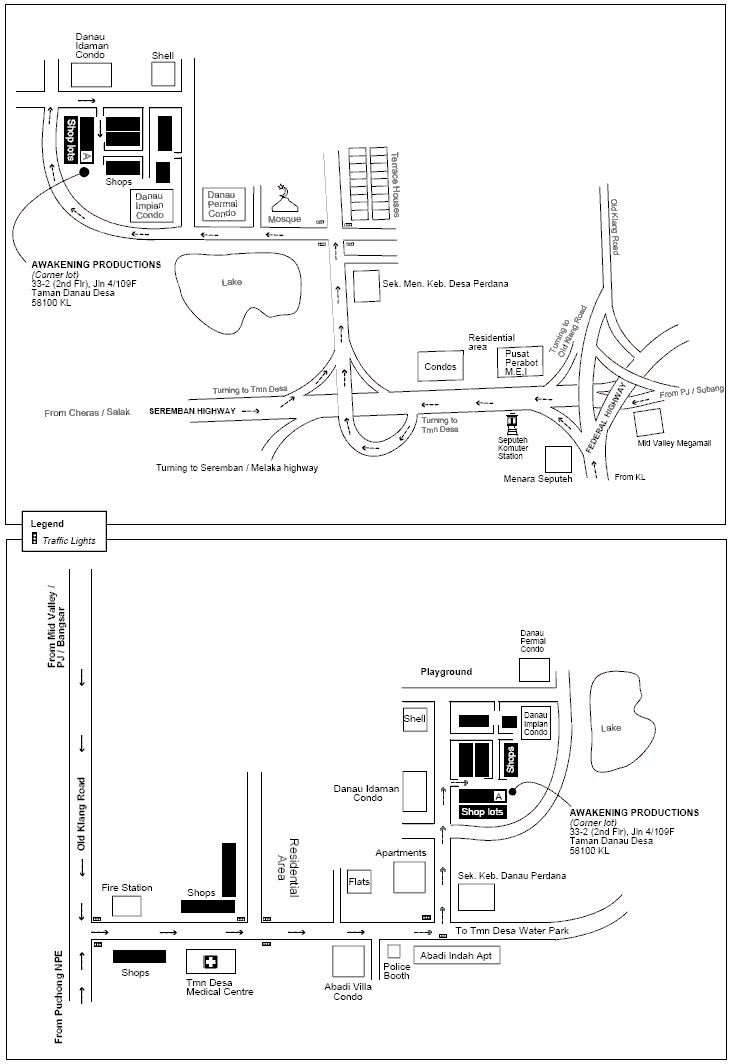 So see you there!
PENGUMUMAN!
At Least I Speak has just been added to the tab.Non-believers, hope this makes your RM8 worth to the very last cent.

Jumpa di sana!!